NAPA Auto Parts is now located in Western Australia's Goldfields-Esperance region, combining the service, products and knowledge of two of the States' leading aftermarket parts distributors, Ashdown-Ingram and Covs.
Customers will be familiar with the location, with NAPA Auto Parts standing proud at 29 Boulder Road, Kalgoorlie, formerly Covs. The large warehouse was chosen as the site based on its size, which is big enough to house over 20,000 SKUs to support the needs of automotive electrical, thermal and mechanical specialists in mining and industrial workshops.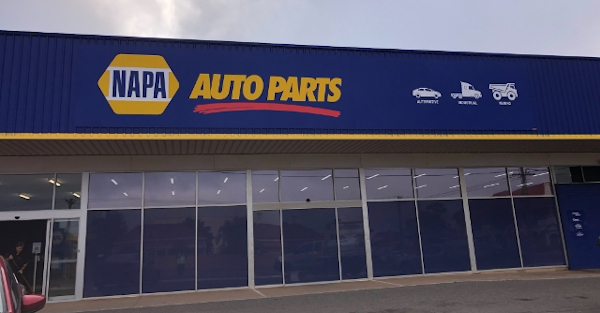 WA Regional Manager, Phil Houston, is keen to see the change NAPA Auto Parts can bring to the region, including large mining businesses. "As Ashdown-Ingram and Covs we've been able to support automotive specialists but as one business, we'll be able to streamline and simplify your day to day business.
"Now customers can come to one location, use one online platform to order and research parts and access a wealth of knowledge about the automotive electrical, thermal or mechanical parts and applications from one team – the same team they're used to – all under the one roof", he said.
This knowledge is referred to as NAPA Know How and allows NAPA Auto Parts to leverage a vast knowledge bank from product teams, local and international brands and State-based specialists who live and breathe aftermarket parts. When combined with the skills and knowledge of local parts specialists, we can ensure you get the right part for your vehicle every time.
With over 90 years' experience in the Australian automotive aftermarket space, NAPA Know How is the foundation of extensive product knowledge across braking, electrical, air conditioning, servicing, engine cooling, driveline, tools and equipment.
"Having a wider range and a highly experienced team who know the area and industry is something I'm excited the NAPA Auto Parts Kalgoorlie team can offer.
"We have a long history with supplying large mine sites through Ashdown-Ingram and we're committed to supporting them and their contractors for years to come as NAPA Auto Parts.
"Western Australia was the first State to open a NAPA Auto Parts in the country and we've been leading the charge ever since April 2019. Kalgoorlie will be Western Australia's 12th NAPA Auto Parts location and 37th nationally", said Phil.
Importantly, as with all NAPA Auto Parts locations, whilst the brand may be different – and a new location for Ashdown-Ingram customers – we still have the same people you know and trust working behind the counter. The only significant change Ashdown-Ingram and Covs Kalgoorlie customers will come to experience is the use of NAPA PROLink.
NAPA PROLink is an online system used to access an enhanced vehicle parts catalogue search engine. It is designed to make it easier for you to efficiently search for and order parts specific vehicles or applications. Key features of the tool is that it provides 'real time' information on pricing and inventory at your home branch and surrounding branches, as well as giving you the ability to build customer quotes, order parts online, search for Log Book Service information (requires SmartQuote subscription) plus much more.
With a strong product range currently available, over the course of the coming year the NAPA Auto Parts range will continue to expand with new brands and products from world renowned brand leaders becoming available. This means greater access to trusted brands through increased stock levels in locations convenient to you.
For the excellent customer experience you've come to expect from Ashdown-Ingram and Covs Kalgoorlie, as well as the world's most trusted brands, head to our new NAPA Auto Parts branch at 29 Boulder Road, Kalgoorlie, or give the team a call on 08 9021 5211.