All you need to keep your cool 
NAPA Auto Parts is proud of its 90 year Australian heritage, particularly its industry, product and application knowledge; we call this NAPA Know How.
Each and every NAPA Auto Parts location has access to the knowledge you need across our entire range, from the right parts and correct application to the additional products required to ensure you've got the parts you need to complete the job at hand.
When it comes to automotive air conditioning, we've sourced quality ranges and partnered with industry leaders to ensure all the right parts you need are available for your next project.
NAPA Auto Parts is your first port of call for automotive air con products including compressors, receiver driers, condensers, evaporators, belts, fans, fittings, hose, consumables and workshop equipment.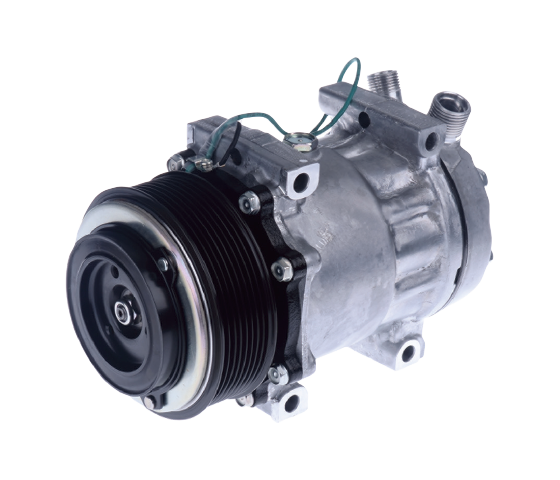 Compressors
The heart of any air conditioning job is the compressor, which pumps refrigerant through the air conditioning system. As the air conditioning system's only moving part, the compressor is under a lot of pressure to perform, no matter the size or style of the vehicle.
NAPA Auto Parts stocks a range of compressors, tools and oils from the world's industry leading brands to suit vehicles of all sizes, from passenger and 4×4 to commercial and mine spec vehicles.
Brands include OEX, Denso, Sanden, Unicla, Valeo, Delphi, Hanon and Red Dot
Receiver Driers & TX Valves
A thermostatic expansion valve (TX valve) controls the flow of the refrigerant into and/or out of the evaporator or compressor. If the TX valve fails or becomes restricted, the evaporator could potentially ice up and freeze or overheat. Both scenarios can lead to significant damage within the air conditioning system.
The receiver drier not only acts as a refrigerant reservoir but it also acts as a filter by removing moisture from the refrigerant. Therefore it must be replaced anytime the system has been worked on or opened to the atmosphere. Otherwise, corrosion, contamination and damage could occur within the system.
Brands include OEX, Denso, Parker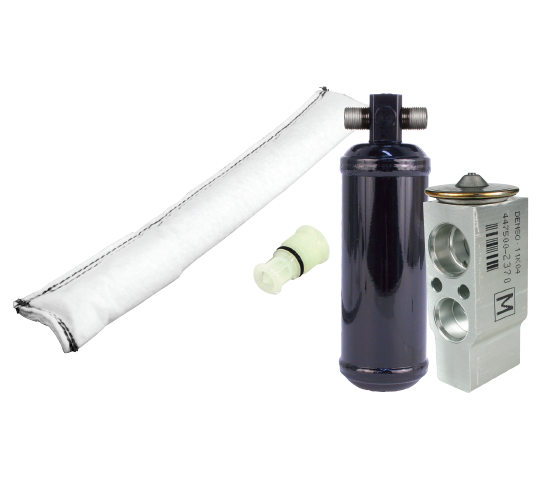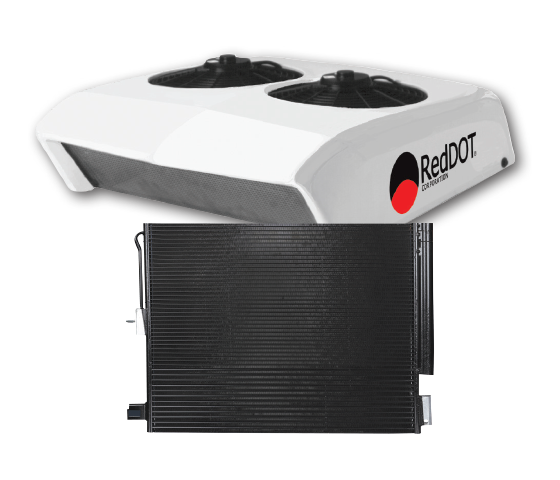 Condensers
Debris is often the cause of a condenser failure, with a blockage preventing the flow of refrigerant into the TX valve and evaporator. Lukewarm air, nasty smells  and overheating on idle are all tell-tale signs of a faulty condenser. With heat exchange occurring differently depending on the vehicle, the condenser range includes tube and fin, serpentine, modine, multi-flow and parallel flow options.
NAPA Auto Parts not only provides access to condensers for leading passenger motor vehicles, but also heavy duty condensers for trucks, industrial equipment and mine spec vehicles.
Brands include OEX, Red Dot, Denso, Mahle
Evaporators
Removing heat from the air is a crucial part of the air conditioning process and the evaporator does this as the refrigerant changes state from liquid to vapour. Found in the dashboard where the air needs to be its coolest, an evaporator can be difficult and fiddly to replace.
When replaced, a full system charge is required. Not only does NAPA Auto Parts have a wide range of evaporators for vehicles of all sizes and industries, we've also got the tools, equipment and refrigerants for all modern and classic vehicles.
Brands include OEX, Red Dot, Denso, Freudenberg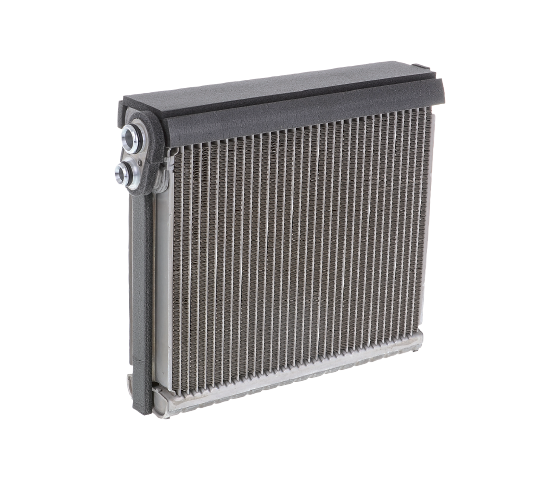 Creating your heavy duty cooling solution
Ensuring you have the correct Red Dot condenser for your Red Dot evaporator isn't an easy task to carry out when in a hurry to get a quote to your customers whilst managing your workshop workload.
To assist with efficient quoting, this is a Red Dot system build guide to help match the right heavy duty condenser with your evaporator.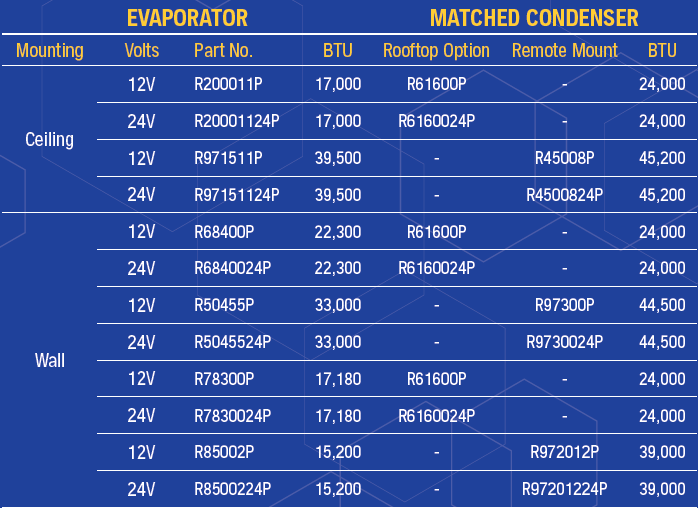 Belts & Tensioners
A simple yet important part of the air conditioning system, the belt connects the compressor to engine to allow it to function. The tensioner ensures the correct amount of tension on the belt to allow it to function effectively.
NAPA Auto Parts is home to a variety of belts including flat or ribbed serpentine and V-belt, as well as tensioners for a range of systems. Be sure to replace your tensioner at the same time as a belt.
Brands include Gates, NAPA
Fans & Blowers
NAPA Auto Parts has fans of all shapes and sizes to keep the cool air flowing. With larger heavy duty blowers and fans for trucks and mine spec vehicles, as well as fans for most passenger motor vehicles, we've got everything your cabin needs.
Ask the team about pressurised cabin air conditioning systems for use on mine sites and off-highway applications.
Brands include OEX, Denso, Delphi, Comex, Red Dot Freudenberg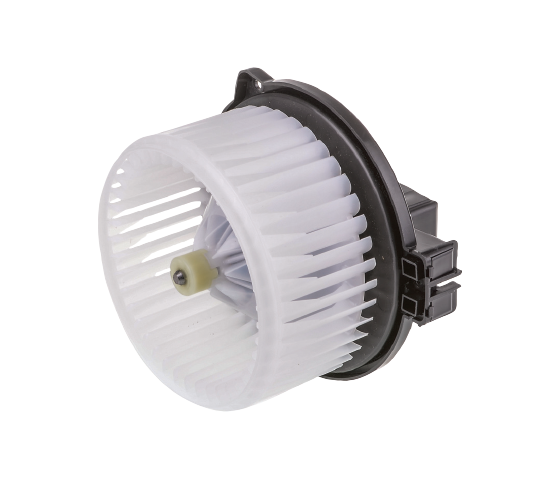 Fittings, Hoses & Pipes
No air conditioning system would be complete without reliable hoses and fittings. Standard or Reduced Barrier hose is available in various sizes for use with refrigerants including R134a and R1234yf in trucks and cars. Clamps and simple brazing systems ensure a secure and reliable fit, every time.
Brands include OEX, Burgaflex, Atco, Goodyear
Workshop Consumables
An essential element of any air conditioning service or replacement is the right oils, dyes, sprays, cleaners, o-rings and refrigerants. Every NAPA Auto Parts provides you access to refrigerants for almost every automotive application, including both cabin cooling and refrigerated transport.
Brands include OEX, AGas, Extol, Viper, Element.ac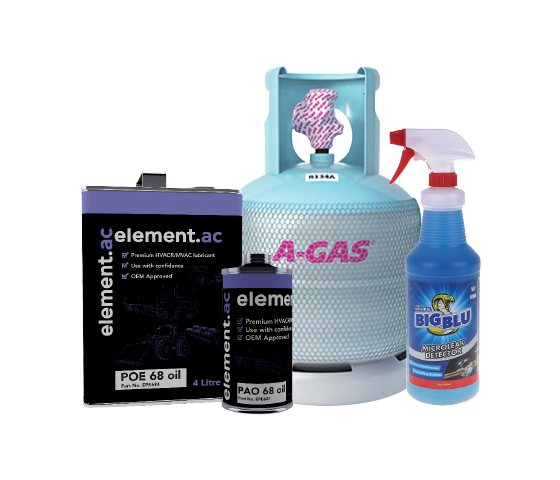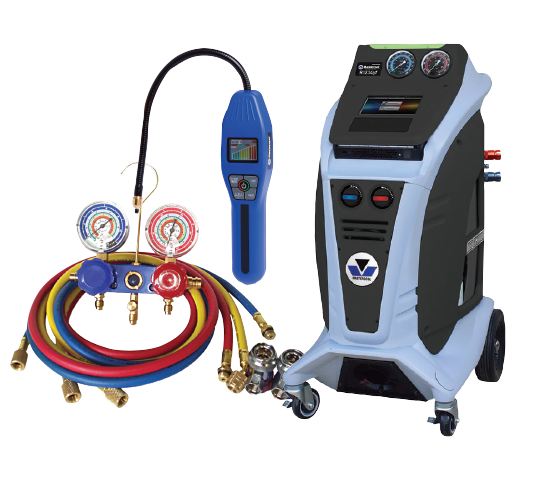 Workshop Equipment
Having the right RRR machines in your workshop is imperative for efficient air conditioning work. NAPA Auto Parts has a range of workshop equipment for a complete recovery, recycle and recharge, with everything from scales, manifold kits and gauges to full automatic workshop machinery.
Brands include OEX, Mastercool, Robinair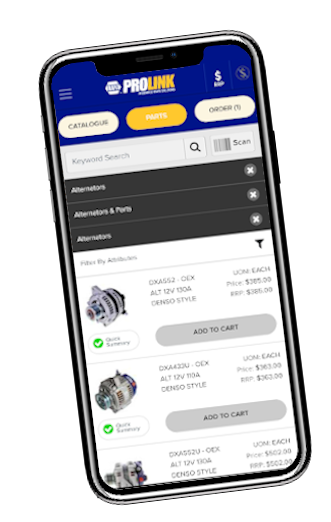 Order the parts you need for your next specialist air con job