Save money through faster and more accurate parts identification, reordering and invoice reprinting and search

Parts identification through Google-type search functionality and VIN and Rego search

Visibility of stock and price in your nearest NAPA Auto Parts branch plus our warehouses, so you are able to order parts straight away – no waiting for the phone to be answered

Place orders direct from your computer, tablet or mobile with a dedicated mobile app for Android and iOS devices

Over 40,000 products conveniently at your fingertips
MORE INFORMATION AT YOUR FINGERTIPS
NAPA PROLlink is a comprehensive parts catalogue and online ordering system for leading automotive specialists in Australia and New Zealand. Exclusive to NAPA Auto Parts, NAPA PROLink can help your workshop become more efficient, saving you time and money through smarter ordering practices and access to information.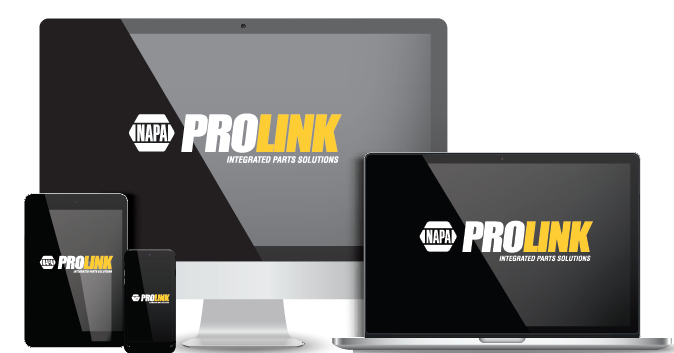 NAPA PROLink enables you to search through thousands of products, with each listing showing the important information you need to make the right decision on suitable parts for specific vehicles and applications.
Best of all, NAPA PROLink shows your account price and the availability within the NAPA Auto Parts network, including stock in your state-based Distribution Centre. If you need it now, simply add it to your cart and your local branch will deliver it to you.
THE NAPA PROLINK ADVANTAGE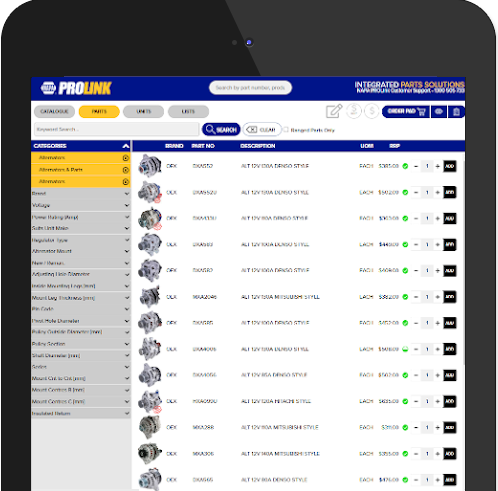 Simplicity and convenience at your fingertips
Place orders from your workshop using a desktop computer or mobile device, which will be filled and delivered by your local NAPA Auto Parts branch.

Search for parts by vehicle registration, name, part number, application or vehicle.

Compare like for like products to find the right part for your vehicle or customer budget.

Create asset lists to make reordering parts for your common vehicles or fleets faster and easier than ever.

Search for invoices and manage your account online.

Integrate NAPA PROLink with MechanicDesk, Workshop Software and others to make workshop management easier.
NEED HELP? CONTACT US
Whether you need help logging in or technical support when setting up asset lists, the NAPA PROLink team is here to help.