Come and join 2021 AFR's Best Place to Work at NAPA Auto Parts. We want YOU!
As an industry leader, NAPA Auto Parts can provide you a range of career opportunities in Australia and New Zealand. From Warehousing, Automotive Parts Interpreting and Sales to Branch, Category and Corporate management, we're positioned to help you develop a satisfying career in the aftermarket vehicle parts industry.
Many of our business leaders have built long-standing careers, having experienced a variety of positions within the company, working their way through Branch and Sales responsibilities to current leadership roles.
NAPA Auto Parts is proud of our positive culture, with the average tenure of employees exceeding eight years. We work in a dynamic and competitive market environment, with teams and customers making each day a rewarding experience.
Learn more about NAPA Auto Parts by following us on Facebook and LinkedIn.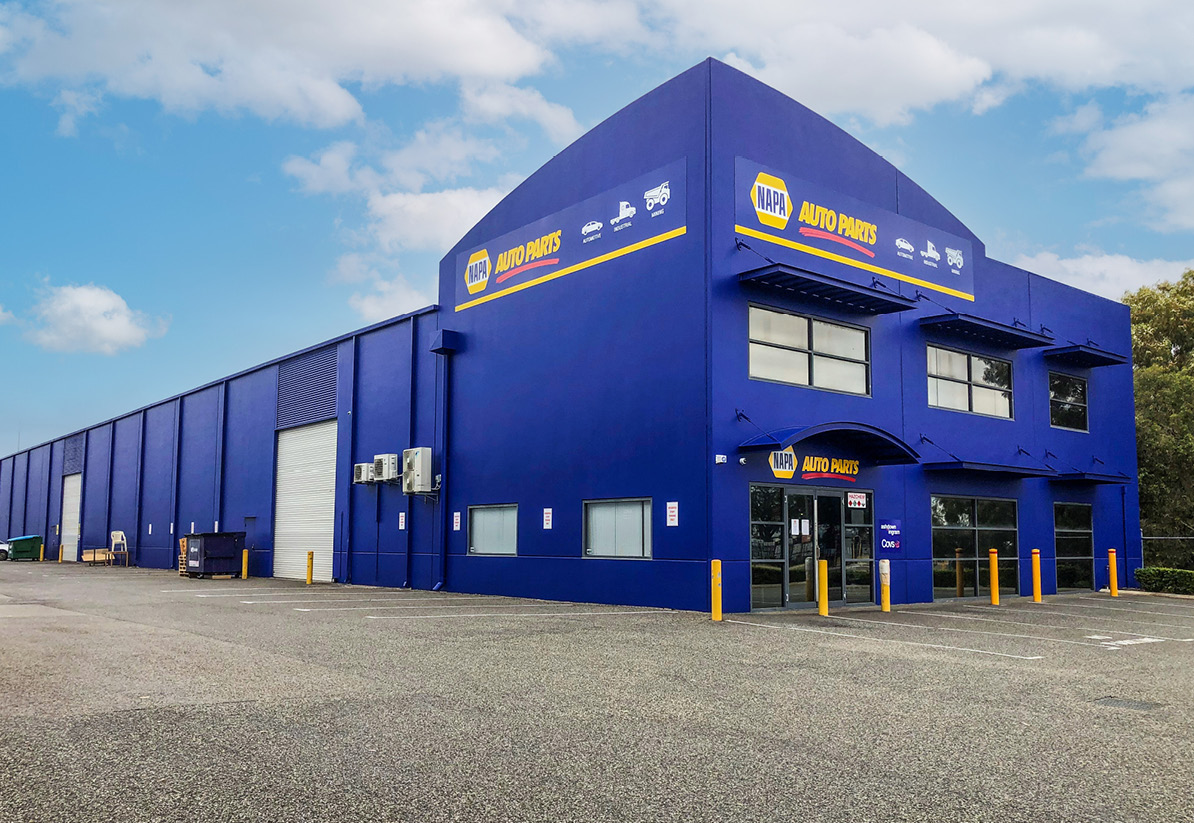 Whether you're a parts guru or looking for a change, we've got the position for you
Some people have a passion for parts – they know the ins and outs of everything car and truck related. Some people are currently unfulfilled in their jobs and career and are looking for a change of pace.
No matter which end of the automotive parts knowledge spectrum you sit at, NAPA Auto Parts has the job and environment for you.
With a rapidly expanding network of branches across Australia, we're continuing to grow and are looking for more people to join us. We'll provide the Know How, we just need you and your can do attitude. Our branch and support teams are full of people with trade professional knowledge, retail experience, manufacturing know how and can talk sales all day long. We're a team who will help you learn and become someone at the top of your game.
Check out just a few of our current job descriptions below and click the link to submit your application. We hope to hear from you soon!
Previous GPC team members are welcome to apply. If the vacancy is in NT/VIC/NSW/WA, proof of vaccination will be required in line with the applicable State Health Directives.
Branch Manager
Take the lead and manage Australia's newest name in Automotive Aftermarket Parts
Branch Manager
Manage and coordinate a team of aftermarket parts gurus to drive sales and standards in customer service. Control expenses within budget, maintain a high level of professionalism and make NAPA Auto Parts the first choice in aftermarket parts for specialist and mechanical automotive workshops.
API
An Automotive Parts Interpreter is the first person our customers call
API
An Automotive Parts Interpreter sounds odd, but really you're a customer service superstar. When a customer calls you can help them identify the correct parts for their project and arrange speedy delivery. You know your Camry's from your Kenworth's and the top parts your customers are always at front of mind (even if you don't you will because we'll give you the Know How you need).
Store Person
We specialise in moving boxes and you'll do that every day
Store Person
As others sell, you make sure new stock is received and put away, while the orders our customers need go out. You've got great attention to detail and are a stickler for safety, keeping the warehouse tidy, organised and clean to prevent any slips, trips or falls.
Sales Rep
Take sales and service levels to new heights
Sales Rep
Build sales in your territory through strong relationships and compelling offers. You'll set the service standard that no competitor can match and be the first call for help when our customers are in a bind.
National Support
Marketing, Accounting, Supply Chain, Operations and more!
National Support
Our branch teams need support for their day to day activities, and that's where you come in. You'll make sure we stand out to workshops everywhere with the right products in the right place at the right time at the right price. Our people will call on you for help and you'll have the answers because  NAPA Know How flows through the whole business.
AFR Awards GPC Asia Pacific as a Best Place to Work
You know GPC Asia Pacific better as it's flagship businesses Repco, NAPA Auto Parts and AMX and in 2021, they were recognised by the Australian Financial Review as one of the best places to work in Australia and New Zealand.
GPC Asia Pacific has officially been named the number one employer in the Retail, Tourism, Hospitality industry category.
Throughout COVID lockdowns, GPC made a commitment to each of its team members to keep them safe and in a job at a time of heightened uncertainty; safety in all its forms is at the heart of GPC Asia Pacific's operation, with nothing considered more important.
AFR use an external consultancy to compile the winners of the best places to work, with 50% of the score determined by a survey of its employees. Team members are asked questions of motivation and engagement, understanding if they're challenged for the right reasons and if their job is fulfilling. The rigorous framework looks for businesses pioneering best practices in wellbeing, flexibilty and equality. The result speaks for itself.
The average tenure of a GPC Asia Pacific employee is over 10 years, proof of a rich culture and comradery. People often start with little to now knowledge of aftermarket parts, but with the right tools, support and resources, soon become masters of their industry.
GPC Asia Pacific resells and distributes car parts and accessories through a network of more than 550 locations and distribution centres. It has almost a century of history within Australia and now employs 6200 people.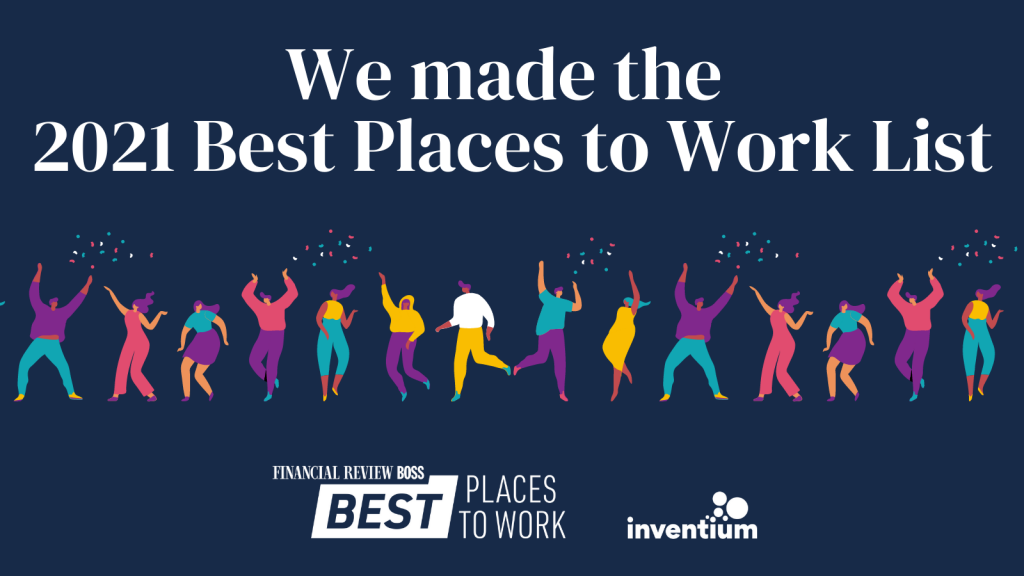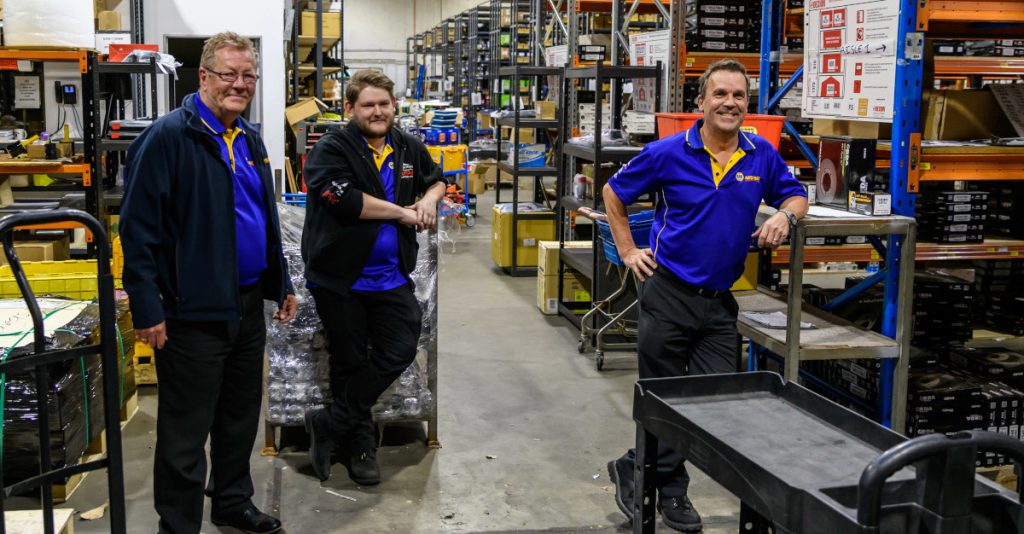 Search Current Opportunities
NAPA Auto Parts is always on the hunt for new talent and team members to help us grow the business and build your career.
We encourage you to apply for advertised roles using the current vacancies link on this page, via Seek or checking our LinkedIn page for updates. We are currently searching for a number of high calibre team members across the country in a variety of roles across the business, from branches to sales reps to corporate support team members. Your career experience with trade professionals, workshops, retail, sales or the automotive industry could be the foot in the door for an exciting career in a market leading company. Even without this prior industry experience, if you have customer service skills and understand the importance of customer service, you could be who we are looking for.
Shortlisted candidates will be contacted via phone to start the interview process. Candidates may require multiple work references and interviews to ensure we are a good fit for each other.
Learn More About NAPA Auto Parts
Giving Back to Those in Need
Winning together is one of GPC's corporate values, with hundreds of thousands of dollars raised for Starlight Children's foundation in Australia and Canteen in New Zealand. In early 2020, the business collectively raised more than $300,000 to support bushfire relief.
In 2019, the GPC Asia Pacific Foundation was launched, offering a program designed to support both the GPC team and wider community. The fund has five key pillars; a team member hardship fund, available to address a one-off financial hardship; a disaster relief fund; a charitable foundation; the offer of third-party charity support to foster relationships such as Starlight and Canteen; and a formal program that encourages and enables team volunteering.