Bendix Brakes is a trusted name in braking, with a range covering passenger, performance and commercial vehicles.
The Protrans range is specifically designed for use in commercial vehicles, with a range of disc pads, brake shoes, brake linings and brake s-camshafts designed to meet E-Mark and SAE standards and suit a wide variety of commercial applications.
Each Protrans product is designed to withstand the extreme demands of heavy duty operation, giving drivers braking confidence when they need it most. Importantly, Protrans can be used in all manner of heavy transport requirements, including heavy truck, light truck and trailer configurations. Through stringent testing, their brake components increase reliability, wear life and corrosion resistance.
With the Protrans range now available to NAPA Auto Parts, Bendix are providing our Industrial and Commercial customers the opportunity to pick up some bonus Kogan W6 True Wireless earphones with selected Bendix Protrans purchases.
Offer 1: Purchase 6x sets of Bendix Protrans Brake Shoe Sets on one order, get 1x earphones
Offer 2: Purchase 4x sets of Bendix Protrans Brake Pads on one order, get 1x earphones
Offer 3: Purchase 4x sets of Bendix Protrans S-Cams on one order, get 1x earphones
Orders must be placed using the official Bendix Promotional order sheet, available from your local Bendix sales representative. Promo valid 5/10/20 – 31/12/20, for terms and conditions see your local Bendix sales representative.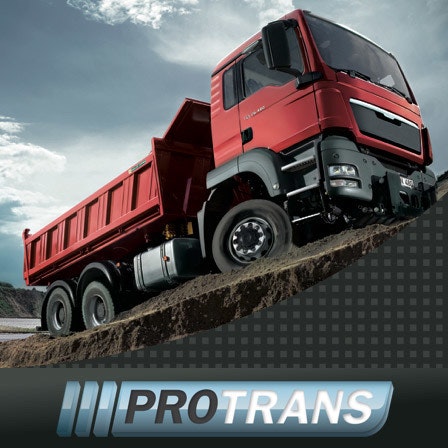 During November, Bendix is offering NAPA Auto Parts Trade and Industrial customers a free MyGenie ZX1000 Robotic Vacuum Cleaner when you purchase any 6 sets of Bendix Brake Pads on one invoice!
This means any 6 Performance, Euro, 4WD or General CT on one invoice will qualify you for the bonus gift! With a range to suit the vast Australian car parc, it's pretty easy to stock up with brakes for 6 common vehicles.
Offer is for the first 400 NAPA account customers only, who meet the qualifying purchase criteria. Customers can qualify multiple times and receive multiple vacuum cleaners. NAPA account customers includes NAPA Auto Parts, Ashdown-Ingram, Covs, Global Auto Spares and R&E Auto Parts. Prizes will be distributed via the NAPA branch network and can take up to 4 weeks for delivery. No registration is required.
Imagery courtesy of Bendix