The Hummingbird Silent Horn for Trucks and Diggers provides a smarter and safer way for trucks and diggers to communicate on a mine site, without using regular horn blasts.
Traditionally, communication between diggers and trucks on mine sites has required the operation of very loud horn blasts.
Hummingbird set about designing a system that removed the need for external horns altogether by replacing the horn within a wireless RF/GPS link, allowing one operator to contact another with no external noise.
The range uses GPS parameters so vehicles within a set parameter will receive horn signals. This provides clearer communication and less operator distraction to make a safer site. Operators of loaders and diggers are now able to contact and signal drivers of trucks with a simple press of a button. Truck drivers receive a visual and audio alert within their cabin and are even able to identify which machine is contacting them; all without any external noise.
Hummingbird Electronics is a leader in developing electronic solutions for fleets of vehicles and machines. Working closely with a local mine in New South Wales' Hunter Valley has enabled them to develop a simple to install, reliable, silent horn system for trucks, diggers and loaders using our GPS and RF technologies.
For more details on the Hummingbird Silent Horn for Trucks and Diggers, please click the links below or speak with the team at GPC Commercial or Ashdown-Ingram.
The full Hummingbird range is available through GPC Commercial, which includes GPS trackers, inclinometers, cabin pressure monitors, tilt sensors, digital GPS speedometers and more. Log on to our eCat and search Hummingbird for a full list of available products.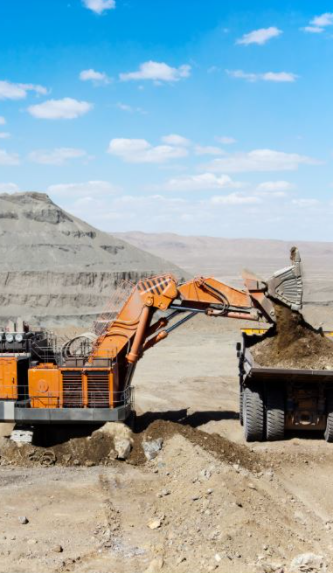 Key Features
1. Reduce noise pollution on site and improve communication for operators of machinery
2. Typically suits a loader machine (digger) and a transport machine (truck) where historically one would have sounded their horn to communicate
3. Various user customisation enables the pre-set of distance, only allowing machines within a certain distance of the transmitting machine to be triggered
4. Utilises both GPS and GLONASS satellite systems for improved position accuracy
5. Long range RF 434MHz technology with allocated time-slots to avoid radio interference
6. Output triggers for external cabin buzzer/LED activation and/or beacon triggering
7. Standard incline roll and GPS speed are also displayed