NAPA Auto Parts is now calling Pakenham home, with it's 40th location now open in the West Gippsland region of Victoria.
Converted from the much loved R&E Auto Parts, the branch is still in the familiar location in Pakenham – sitting at the Corner of Bald Hill Rd and Hogan Court – but is now sporting the blue and gold, and provides over 90 years of automotive aftermarket experience and knowledge to the Pakenham area.
NAPA Auto Parts Pakenham is Victoria's eighth NAPA Auto Parts branch, joining the likes of NAPA Auto Parts Tullamarine, Ballarat, Bayswater, Clayton, Heidelberg West, Mornington and Traralgon.
NAPA Auto Parts' Regional Manager, Gary Downs, says he's excited for the branch to join the network as NAPA Auto Parts, and is excited to help the team provide the support for Pakenham automotive specialists and to help workshops become more efficient in the area.
"NAPA Auto Parts' 90 years of experience to the automotive aftermarket space will give customers in the Pakenham area a foundation of extensive product knowledge across braking, electrical, air conditioning, servicing, engine cooling, driveline, tools and equipment.
"Over the coming months we'll also be reviewing our inventory to ensure we're providing you with the best world-renowned brands you know and trust. Best of all, NAPA Auto Parts Pakenham customers will now also have access to NAPA PROLink; an online platform where they can research and order parts from a wider range of leading brands." he said.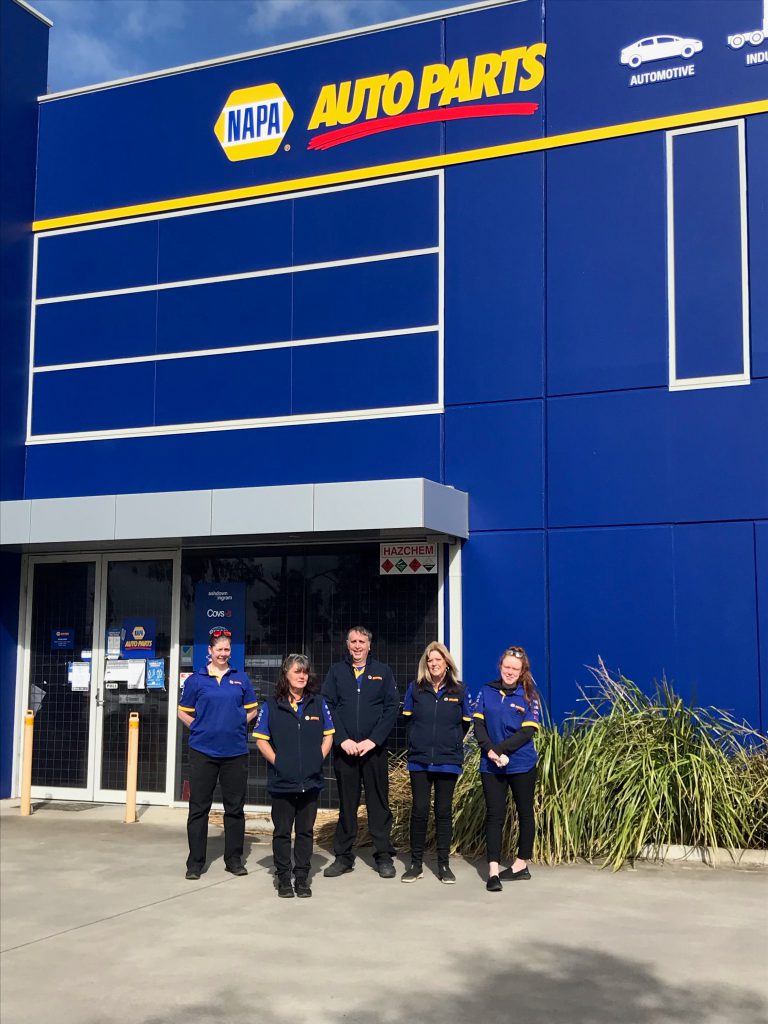 NAPA PROLink is an online system used to access an enhanced vehicle parts catalogue search engine. It is designed to make it easier for you to efficiently search for and order parts specific vehicles or applications. Key features of the tool is that it provides 'real time' information on pricing and inventory at your home branch and surrounding branches, as well as giving you the ability to build customer quotes, order parts online, search for Log Book Service information (requires SmartQuote subscription) plus much more.
Brad Knight, Branch Manager, says he's excited to join the team and bring his many years of local industry knowledge to the branch.
"The team and I are excited open our doors as NAPA Auto Parts Pakenham and provide you with the great service you expect and all the products you need to complete the job at hand," Mr Knight said.
For the excellent customer experience you've come to expect from R&E Pakenham, as well as the world's most trusted brands, head to the new NAPA Auto Parts branch at the Corner of Bald Hill Road & Hogan Court, Pakenham, or give the team a call on 5941 2377.