The gold rush returns to Ballarat as blue and gold signage is raised and doors opened to NAPA Auto Parts Ballarat.
Ballarat is Victoria's second largest regional centre and is now home to NAPA Auto Parts after three years of expert service and parts from Ashdown-Ingram.
The Delacombe location provides multiple daily parts deliveries to the regions leading automotive aftermarket parts providers to simplify the way automotive electrical, thermal and mechanical specialists operate their business.
Supporting Ballarat, Ararat, Stawell and Horsham, the team is based at 14 Paddys Drive, Ballarat, with over 558m² of warehouse space to house the right parts professional automotive repairers need for their next job.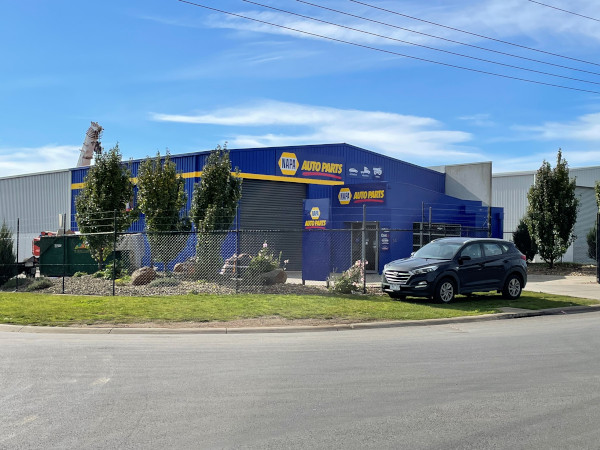 Branch Manager, Matt Borg, has over a decade of experience in the industry and has been at the helm of operations in Ballarat. "It's great to bring NAPA Auto Parts to Ballarat. Local electrical and thermal specialists welcomed Ashdown-Ingram to the region with open arms back in 2018 and we're going to provide the same experience and professionalism to mechanical specialists", he said.
"Not only do the team have Know How about parts, products and applications, they also know the area and are here to support local businesses".
Know How is a key element of NAPA Auto Parts, and something that sets the business apart from others in the industry. It's knowledge leveraged from a vast knowledge bank from product teams, local and international brands and state-based specialists who live and breathe aftermarket parts. When combined with the skills and knowledge of local parts specialists, we can ensure you get the right part for your vehicle every time.
With over 90 years' experience in the Australian automotive aftermarket space, NAPA Know How is the foundation of extensive product knowledge across braking, electrical, air conditioning, servicing, engine cooling, driveline, tools and equipment.
NAPA Auto Parts Ballarat is Victoria's sixth location, joining NAPA Auto Parts Bayswater, Traralgon, Heidelberg West, Mornington and Clayton, with more Victorian locations slated for 2021.
VIC/TAS Regional Manager, Gary Downs, has a wealth of Know How from years in the Victorian automotive aftermarket and is excited to be able to expand the brand into regional centres like Ballarat.

"Traralgon was our first regional centre and NAPA Auto Parts has been working well for local businesses. We've been able to improve service for local and national automotive repairers and now we're bringing that to Ballarat", he said.

"The Ballarat team has a diverse range of knowledge and experience with customers in the Central Highlands. Working with generalist workshops and specialist repairers for so many years has meant success across the various automotive industries from passenger vehicle and 4WD to agricultural vehicles and equipment to light and heavy commercial vechiles. With tools like NAPA PROLink and state-based distribution centres, as well as a market leading range from the world's most trusted brands, we have the Know How and capability to support more workshops across the region."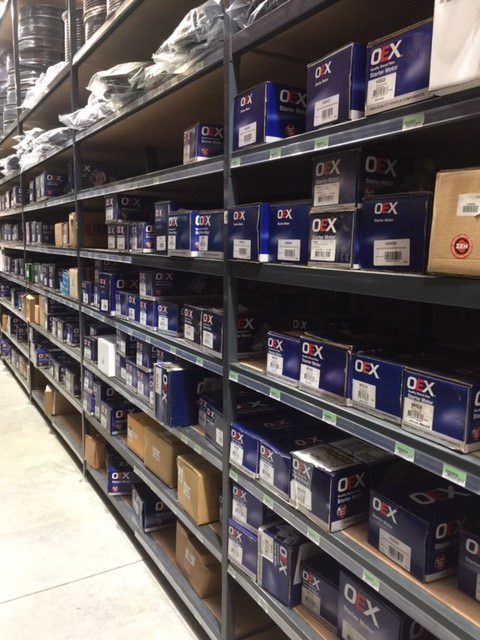 Importantly, as with all NAPA Auto Parts locations, whilst the brand may be different, we still have the same people you know and trust working behind the counter. The only change Ashdown-Ingram customers will come to experience is the use of NAPA PROLink.
NAPA PROLink is an online system used to access an enhanced vehicle parts catalogue search engine. It is designed to make it easier for you to efficiently search for and order parts specific vehicles or applications. Key features of the tool is that it provides 'real time' information on pricing and inventory at your home branch and surrounding branches, as well as giving you the ability to build customer quotes, order parts online, search for Log Book Service information (requires SmartQuote subscription) plus much more.
With a strong range currently available, over the course of the coming year the NAPA Auto Parts range will continue to expand with new brands and products from world renowned brand leaders becoming available. This means greater access to trusted brands through increased stock levels in locations convenient to you.
Among this range includes NAPA's own brands of products known and trusted around the world. Developed for local conditions, the NAPA range of products includes a diverse range of air, cabin, fuel and oil filters as well as oil, wipers, water pumps and more.
For the excellent customer experience you've come to expect from Ashdown-Ingram, as well as the world's most trusted brands, head to our new NAPA Auto Parts branch at 14 Paddys Drive, Ballarat or give the team a call on 03 5339 8184.