Local auto specialists in the Newcastle, NSW, region can now rely on NAPA Auto Parts for their automotive, thermal and mechanical specialist needs, with reliable aftermarket parts for their business.
Now open in the familiar Ashdown-Ingram location of 14 Broadmeadow Road, Broadmeadow, the prime position joins three other prime New South Wales locations. The country's 31st Australian NAPA Auto Parts store, Newcastle's conversion to the NAPA blue and yellow means more products and greater service for automotive specialists in the Newcastle region.
Bill Furner, Branch Manager NAPA Auto Parts Newcastle, said "This is an exciting time for local auto specialists. Our in-branch range has increased by around 17,700 products." This represents an inventory investment of over $1.7 million, meaning more of the parts you need to complete your jobs that are located closer to you.
Having been a part of two NAPA Auto Parts conversions, the first being Queensland's Toowoomba branch, Bill is well versed in supporting the needs of current automotive specialist customers and new mechanical customers. "We've been in Broadmeadow for a number of years now with some great relationships with great auto electricians. We've got a number of local mechanics regularly shopping with us already and I'm keen to get out to meet more and show them the value that NAPA Auto Parts can make to their business," he said.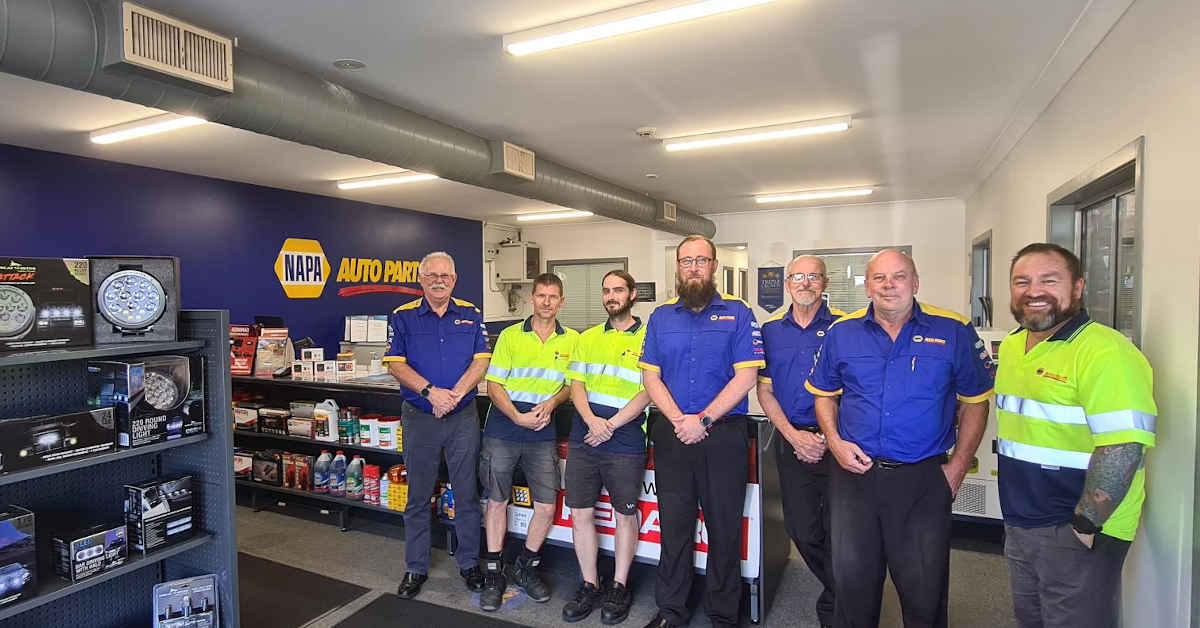 Despite the colour change, for Ashdown-Ingram customers, it'll be very much business as usual:
The same friendly faces you've always known, servicing the local community
The quality service you've come to expect
Customers will now be able to use the NAPA PROLink online system, an extension of Ashdown-Ingram's Quantum Pro. The comprehensive system is an industry award winning online ordering platform and auto-electrical catalogue with a search function powered by a national vehicle registration database.
Best of all, Ashdown-Ingram customers will be able to access the range they need every day, plus an expanded specialist range in auto electrical, accessories, braking, under-bonnet and under-car products.
With a strong range currently available, over the course of the coming year the NAPA Auto Parts range will continue to expand with new brands and products from world renowned brand leaders becoming available. This means greater access to trusted brands through increased stock levels in locations convenient to you.
For the excellent customer experience, you've come to expect from Ashdown-Ingram, as well as the world's most trusted brands, head to our new NAPA Auto Parts branch at 14 Broadmeadow Road, Broadmeadow, or give the team a call on 4961 3988.